If on Linux you get the notification "Move Dropbox location. Dropbox will stop syncing in November" you may have realized already that on November 7, 2018, the Dropbox client will only support the Ext4 filesystem on Linux.
Update April 2019: I tried to use dark's dropbox filesystem fix and it worked!
Unluckily, LUKS / ecryptfs on top of an Ext4 filesystem will not be supported either.
I think that this is really a bad decision and I'm very disappointed of Dropbox, thus I'm switching to one of the many available alternatives. I decided to try mega.nz.

MEGA as alternative to Dropbox
On MEGA you get 50 GB* free storage on registration, subject to (here is the catch) "achievements".
Of these 50 GB: 15 GB are your base storage, but 35 GB will expire after 1 month :(
You get free space + extra bandwidth (yes, there is a bandwidth limit to avoid misusing the service I guess) also if you accomplish other achievements, but they also expire after some time. See screenshot below: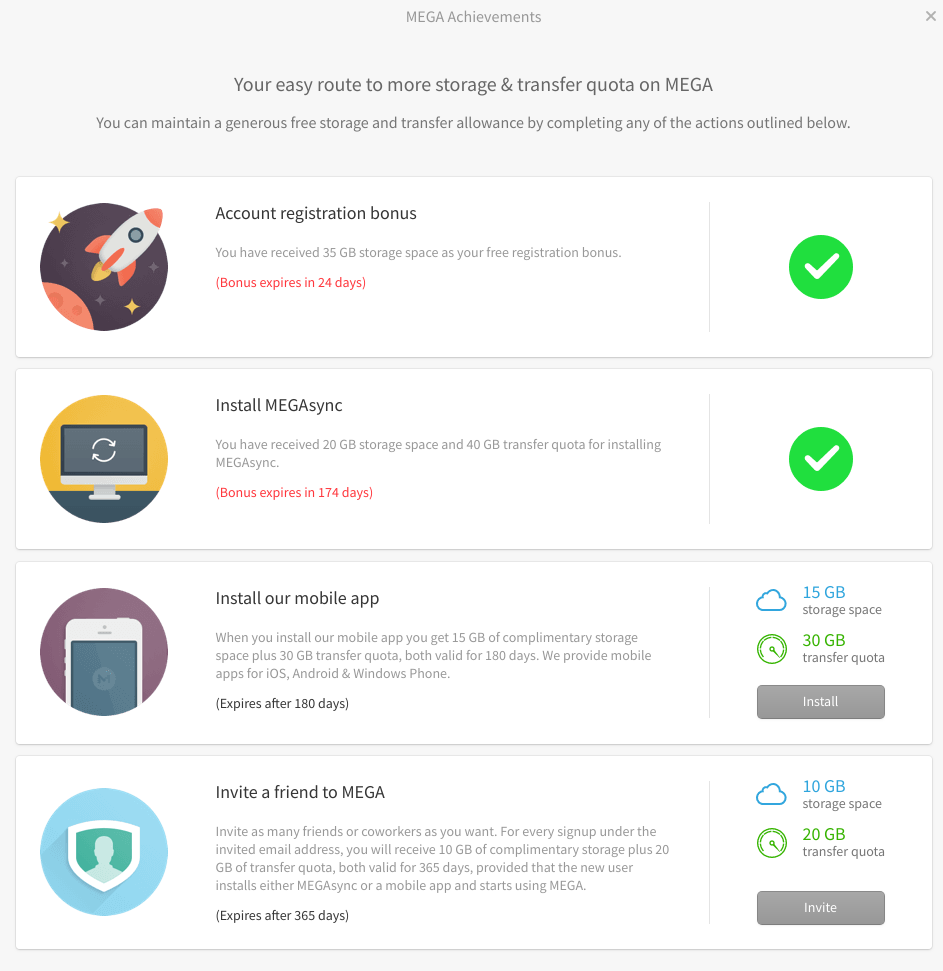 Conclusion
In my case, I didn't need a lot of storage to backup my most important documents, 15 GB is actually more than what I had with Dropbox. If I need extra space I'll consider other alternatives, but for now this was the easiest to setup. Bye bye Dropbox.
If you found this post useful, consider buying a gadget for yourself or a gift for a friend using my banggood referral link and I'll get a little commission (you still get the same -best- price). Thank you.